The Mental Health Provider Directory includes mental health providers who have registered with SAMHIN. The listing of providers should not be considered an endorsement or recommendation by SAMHIN. SAMHIN does not warrant the accuracy or completeness of information in any provider listing. We recommend you call the provider to confirm information such as accepted insurance.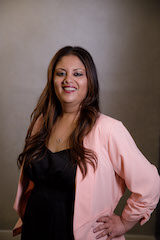 350 West 23rd Street, #3A, New York, NY 10011
350 West 23rd Street
New York
New York
10011
US
Life can be challenging for everyone. Does it seem like even when you have clarity about the problematic thoughts and behaviors in your life, you are unable to break the patterns? On one hand, you may have anxiety about the future, and on the other hand, you may have unresolved feelings about the past. You yearn for the consistency and reliability that stems from insight into your thoughts and behavior patterns. You want to set goals, but don't know where to start. You want treatment that empowers you by cultivating both your self-awareness and problem solving skills. I can help you with that.
I offer a nonjudgmental, safe space where my clients can examine their inner landscape with my support. My approach to therapy is eclectic and holistic, integrating a variety of modalities. I choose the approach that best serves my client's needs, helping them uncover and capitalize on their existing strengths.
Asking for help is often the hardest part of the healing process. I invite you to reach out and get the support you need and deserve.
Second Location Address
153 West 27th Street, Suite 203, New York, NY 10001
Specialty
Depression, anxiety/panic, bipolar disorder, trauma/PTSD, addiction, eating disorders, couples therapy
Degree(s)
Licensed Master of Social Work; Certified Professional Coach
Treatment(s) Offered
Psychotherapy and life coaching
Languages
English, Hindi, Spanish