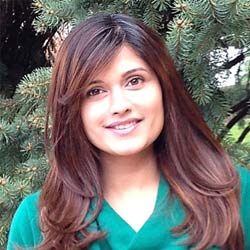 Priti Shah, PHD
Dr. Priti Shah is a Licensed Psychologist and Training Director and the Associate Director of Outreach & Prevention at Seton Hall University. She has been working in university mental health for the over 15 years at a number of universities including University of Massachusetts, Amherst and Boston College. Her role in university mental health involves clinical and supervision responsibilities, directing outcome research, programming, and serving as a consultant to the university community regarding mental health concerns. In her tenure initially as Assistant and now Associate Director at Seton Hall, she has directed a multitude of successful programs including those geared towards stigma reduction, suicide prevention, the use of digital/social media to create greater accessibility to mental health information, and works actively with student leaders on campus to establish peer-lead educational programs. Dr. Shah also serves as an adjunct professor at Seton Hall University in the Department of Counseling Psychology and Professional Counseling.
Dr. Shah's research and clinical interests focus on interpersonal violence, PTSD and trauma, minority mental health, and working with and educating the university community on mental health concerns. She has served on the Advisory Board for the Red Flag Campaign, an organization dedicated to the reduction of sexual violence on university campuses. Dr. Shah has also published in the areas of child physical and sexual abuse in the South Asian Community and serves on the editorial boards of the Journal for Asian American Psychology and Psychological Services.
Given her extensive experience in university mental health, sexual and interpersonal violence, research in the South Asian community, and psycho-educational programming and evaluation, Dr. Shah serves as an advisor to SAHMIN regarding mental health concerns facing South Asian youth in particular, as well as larger scale program planning geared towards stigma-reduction in the South Asian Community.
Sudha Wadhwani, PsyD
Dr. Sudha Wadhwani obtained her B.A. in Psychology at Rutgers University in 1991 and her Psy.D. in Clinical Psychology at the Rutgers Graduate School of Applied and Professional Psychology in 2000. She is a NJ licensed psychologist and Coordinator of Outreach and Community Intervention at Montclair State University Counseling and Psychological Services (CAPS), where she specializes in the development and provision of community interventions to increase access for underserved student populations. She has served as co-chair of the New Jersey Psychological Association (NJPA) Diversity Committee, NJPA Diversity Delegate, co-chair of the Northeast Region of the Society for Community Research and Action (SCRA, Division 27 of the American Psychological Association), and as a founding Steering Committee member for the National Association for University and College Counseling Center Outreach (AUCCCO). Dr. Wadhwani previously served as Multicultural Outreach Coordinator at Mount Holyoke College Counseling Center; Diversity Consultant at Romney Associates; Assistant Director of Community Outreach Services at Alternatives, Inc.; and obtained clinical training at the University of Massachusetts-Amherst Mental Health Unit, Cambridge Health Alliance South Asian Clinic, Harvard Medical School, Rutgers College Counseling Center, Rutgers University, and Princeton Family Institute.
Dr. Wadhwani has presented at numerous national conferences and written on topics related to diversity and multicultural identity issues, South Asian mental health, immigration and acculturation issues, and outreach and community intervention to underserved populations. She has a private practice in Montclair, New Jersey where she specializes in working with South Asian individuals and families, immigration/acculturation issues, multi-ethnic identity issues, intergenerational conflict, LGBTQ issues across cultures, women of color, grief/loss, and anxiety disorders.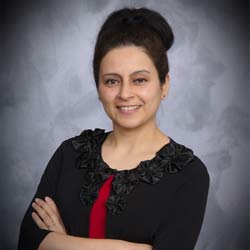 Suruchi Saini, LPC, CCT
Suruchi Saini is a Licensed Professional Counselor (LPC) and Clinically Certified Trauma Professional (CCTP). She has extensive experience counseling; coaching; and providing psychotherapy to groups, individuals, couples and families. She uses a holistic approach (meditation/muscle relaxation/mindfulness) to help her clients, and even fellow professionals to learn life skills to manage stress and anxiety, increase productivity in personal and professional life, and re-train mind for mindful living to achieve their full potential. She believes that because of various psychological/behavioral issues, at times people feel hopeless but with professional counseling and life coaching, they can bounce back and make powerful changes in their lives.
She is a Lead Clinician at Rutgers University Behavioral Health Care (UBHC) at Piscataway and practices at 'Be Well Counseling'. She is also an advisory committee member for SAMHAJ/NAMI, NJ. She earned her Master's degree in Counseling from University of Texas at San Antonio, and Bachelor's degree in Psychology from Punjab University, Chandigarh, India. She is multilingual in English, Hindi, Punjabi, and Urdu. She was born and raised in The City Beautiful – Chandigarh, India. She enjoys reading, meditating, singing, and hiking.
Suruchi's background as a trauma professional brings a unique set of knowledge and skills to SAMHIN. In the South Asian community, families often don't address the emotional and physical trauma that results from cultural and domestic tensions. Immigrant generations may have difficulty adjusting to American culture. Children might have trouble balancing the Indian values of their family with the American values of their peers. Because of her personal and professional knowledge, South Asians of all ages can be confident that they will find compassionate and culturally competent counsel from her.
Lily Arora, MD, FAPA
Lily Arora, MD, FAPA is board certified in psychiatry and addiction psychiatry. Her training in psychiatry was at the Mount Sinai School of Medicine in New York followed by a fellowship in addiction psychiatry at the Yale School of Medicine. She also trained in psychodynamic psychotherapy at the New York Psychoanalytic Society and Institute.
Dr. Arora is a Clinical Assistant Professor at Rutgers University where she teaches and supervises residents in psychiatry. She serves as the Chair of a Medication hearing panel at Anne Klein Forensic Center and Trenton Psychiatric Hospital in Trenton, NJ and Greystone Park Psychiatric Hospital in Morris Plains, NJ. She is in solo private practice in Morristown where she treats all psychiatric disorders in addition to substance and alcohol addiction.
Dr. Arora is a dedicated advocate of bringing awareness to the issues of addiction in our society and providing effective treatment. She also has a great interest in promoting awareness and sensitivity of cultural issues and its impact in the evaluation and treatment of patients.
Dr. Arora serves on the advisory panel of SAMHIN and is the editor of the Indo-American Psychiatric Association's newsletter. She enjoys teaching, speaking, and writing about topics related to mental illness, cross-cultural issues, and addiction.
Basant Pradhan, MD
Basant Pradhan, M.D. is an academic psychiatrist (child, adolescent, and adult), educator, researcher, and author. In his psychiatry career since 2001, Dr. Pradhan has special interest in academic psychiatry as well as translational research in mindfulness based cognitive therapy and its applicability in mainstream medicine. He serves as the founding director of the trans-cranial magnetic stimulation (TMS) treatment, and yoga-mindfulness based cognitive therapy (Y-MBCT) programs at the Cooper University Hospital and Cooper Medical School of Rowan University, Camden, NJ. Dr. Pradhan received his M.D. (Psychiatry) from the prestigious Post-Graduate Institute of Medical Education and Research, India where he had more than five years experience in child and adult psychiatry before coming to USA in 2006. He received his general psychiatry training at the Albert Einstein Medical Center and child psychiatry fellowship training at the Thomas Jefferson University. Dr. Pradhan's other training includes monastic training in yoga and meditation, research methodology and biostatistics, addiction treatment, and various forms of psychotherapies ranging from psychoanalytically oriented psychotherapies to cognitive behavioral therapies. Currently he serves as the Principal Investigator of a study with the National Institute on Aging (NIA/NIH) that examines efficacy of TIMBER, a PTSD specific translational mindfulness based psychotherapy he designed.
Pradhan's clinical and translational research work in neuropsychiatry has focused on cognitive neurosciences, psychotherapy, and the development of new models of treatments that combine cutting edge psychopharmacology as well as integrated and neuro-biologically informed models of psychotherapy. Since 1993, Pradhan has pioneered in the development of seven disorders specific and evidence based models of psychotherapies called the Yoga and Mindfulness Based Cognitive Therapy (Y-MBCT) which integrate the concepts of cognitive neurosciences with mindfulness based cognitive and behavioral therapies. As described in his book with the same title (2014, Springer), these treatment models advocate for use of yoga in its entirety (i.e., all eight limbs including meditation) rather than in piece meal, and have been standardized on more than 300 people in multi-cultural settings.
In addition to being a Fellow of the American Psychiatric Association (APA), Pradhan serves as an executive member of the prestigious Group for the Advancement of Psychiatry (GAP) and the National Caucus on Integrative Psychiatry. He has served as a Guest Editor of Adolescent Psychiatry, the official journal of the American Society for Adolescent Psychiatry and currently is an Adviser to its Editorial Board. In addition to his pioneering work in yoga-mindfulness based cognitive therapy (Y-MBCT), cognitive neuroscience of bipolar disorder, and epidemiology of child psychiatry, Pradhan has widely presented his scholarly work in over 50 conferences in India and the USA and has authored or co-authored over 20 peer reviewed articles, editorials, books, and book chapters.
Pradhan has received numerous awards in his career, both in India and USA. Notable and more recent amongst them are Bronze Medal of the Post-Graduate Institute presented by the Hon'ble Prime Minster of India (2005), winner of the national psychiatry quiz competition of the American Psychiatric Association ("APA Mind Games-2009"), Philadelphia Psychiatry Society's Resident of the Year Award (2009), Ginsburg Child Psychiatry Fellowship (2010) award by the Group for the Advancement of Psychiatry (GAP), annual research poster winner for six consecutive years (2008-2013) by the Philadelphia Psychiatric Society, and the Kenneth Gordon Memorial Award (2012) by the Regional Council of Child & Adolescent Psychiatry of Eastern Pennsylvania & Southern New Jersey, and has been named by the South Jersey Magazine as a Top Doc for Kids (2014 and 2015). For his academic and clinical excellence, Dr. Pradhan has been cited by various magazines/newspapers including Psychiatric News, Courier Post, South Jersey Medical Report, Transactions, South Jersey Magazine, and The Cooper News etc.