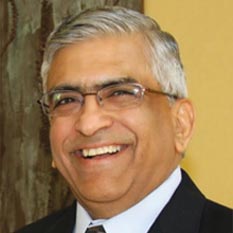 Vasudev N. Makhija, MD
Dr. Makhija is a Diplomate, American Board of Psychiatry and Neurology and Distinguished Fellow, American Psychiatric Association. He has been in private practice in adult psychiatry in New Jersey for over 25 years. He is the Founder and President of SAMHIN, South Asian Mental Health Initiative and Network, a non-profit organization.
In 2010 Dr. Makhija received an Exemplary Psychiatrist Award from National Alliance on Mental Illness (NAMI).
Dr. Makhija is the Past-President of New Jersey Psychiatric Association, Chair of Council on Member Services (2013-2017), and served as Chair of the Program and Awards Committee of NJPA (2006 – 2010). He is a Clinical Associate Professor in the Department of Psychiatry at Seton Hall University School of Graduate Medical Education. Dr. Makhija served on the Union County Mental Health Board for six years until March 2013 (Chair 2011 – 2013). He is a recipient of Golden Merit Award for his contributions to NJPA.
Dr. Makhija serves as Clinical Supervisor of Jana Raksha Community Care Program, a volunteer-run program of Arsha Bodha Center in Somerset, NJ. Arsha Bodha Center is an ashram dedicated to the traditional teaching of Sanskrit, meditation, Vedanta, Bhagavad Gita, and spiritual practices. Jana Raksha Community Care Program is a spiritually-based free support program for the community.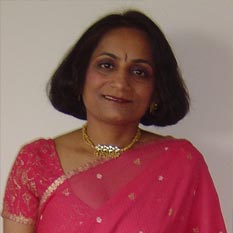 Pinki Patel
Pinki Patel is a computer engineer and retired Executive Director from Ericsson. In her management role, she had global responsibility to manage staff in the U.S., Sweden, Canada, China, and India. Pinki began her career in 1988 at Bell Communications Research and worked in technical and managerial positions.
Pinki brings extensive management skills to SAMHIN and also holds a Mental Health First Aid USA certification issued by the National Council Of Behavioral Health. She is trained to assist with mental health and addiction screenings, provide initial support and guidance, and help people experiencing depression, anxiety disorders, psychosis, and substance abuse. Pinki has a long track record of being an avid volunteer. She is also a registered yoga instructor and teaches yoga to kids and adults. Pinki has a strong desire help people facing mental challenges and through her work with SAMHIN will help fight the stigma associated with mental illness.
Prakash Amin, MD
Prakash Amin, MD is a Board Certified psychiatrist. He is Diplomate of the American Board of Psychiatry and Neurology and a Distinguished Fellow of the American Psychiatric Association. He has been in private practice in adult psychiatry in Hamilton, New Jersey for more than a decade. Dr. Amin brings with him a wide range of experiences in the mental health field. He had served as the President of the Central Chapter of New Jersey Psychiatric Association. He was the Chief of Inpatient Psychiatric Services at Capital Health System in Trenton, NJ before he served as the Director of Department of Psychiatry. He has a reputation of being a compassionate, caring, and thorough clinician who likes to keep up with current developments in psychopharmacological treatments. Having taught medical students and psychiatric residents he brings teaching experience. He is fluent in Hindi and Gujarati.
Coming from Baroda, India, he is proud of his Asian Indian roots. While he is invested in the mental health of all, he has special interest in the mental health of the South Asians. He has deep concerns about the lack of awareness of mental illness among members of the Asian Indian and South Asian communities. Dr. Amin is convinced that such lack of awareness and the stigma of mental illness is a major barrier to individuals from this ethnic background to seek psychiatric treatment. Untreated mental illness results in a great deal of suffering and hardships in the lives of those suffering and their families and friends. He finds it very disturbing when he sees young students not receiving treatment and throwing away their lives instead of pursuing their life goals, especially when mental illnesses can be effectively treated with available treatments.
Dr. Amin brings to SAMHIN his clinical, administrative, and teaching experience to pursue his passion and commitment to remove stigma and ignorance associated with mental illness. His goal is the prevention and early recognition of mental illness followed by working on improved access to psychiatric care for the members of South Asian Community. His other interests include history, traveling, golf, and learning about different cultures.
Rima Daswani, B.S. MHSc
Rima Daswani has extensive experience as a physical therapist and manager, has an interest in mental health. As a physical therapist she has taken keen interest not only in the physical health of her patients but also their mental health. She is very invested in improving the mental health of people. As a regional director of Kessler Institute she manages a team of 75+ staff members.
She is widely known in the industry. She brings management skills and a dedication to increasing awareness of mental illness and addiction in the South Asian community. She is invested in decreasing the stigma and shame of mental illness and improving the mental health of this community.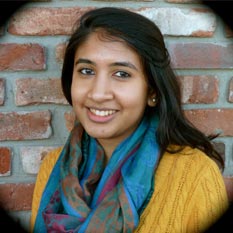 Mansi Vira, BA, CHC
Mansi graduated from Barnard College, Columbia University in 2013. As a pre-medical student and dance major, she knew she wanted to combine her love for dance and passion about medicine in a clinical application. Having danced for over seventeen years, Mansi realized that for her, dance was a medium through which she expressed herself, her emotions, and her creativity, while simultaneously releasing stress and anxiety. This realization became her impetus to explore dance in a completely different light: in the form of healing.
For her senior thesis, Mansi explored Dance/Movement Therapy (DMT). She studied the concept of empathy at the cellular level of mirror neurons and explained how it was the missing link between the success of DMT and the lack of scientific evidence for its success. The deeper she delved into explaining this link, the more support she found. Researching the widespread applications of DMT, ranging from depression, to Alzheimer's, to autism, was curious and eye-opening convinced Mansi that dance is truly healing. Her fascination with holistic medicine and alternative therapies grew.
At present, Mansi is studying naturopathic medicine at the University of Bridgeport. As a naturopathic physician, she hopes to heal the world through prevention and holistic modalities. As a certified Health Coach, Mansi has already begun this journey through her company called Naturally You, through which she works with clients to help them uncover and unleash their body's natural capacity to heal. Specializing in dance, yoga, meditation, and nutrition, Mansi uses these techniques to help her clients and restore balance in their lives.
Mansi brings to SAMHIN a background rooted in holistic modalities and a passion for serving others. She has been involved with many non-profit organizations, including Child Rights and You (CRY) and the Cookbook Project, and has held various leadership positions. Her experience in management, event planning, social media applications, and teaching, combined with her compassion, creativity, and enthusiasm, are an asset to SAMHIN's work and purpose. Having been born and brought up in the U.S., balancing two cultures simultaneously, she can empathize and connect with the first generation children here and provide a unique and holistic approach to mental health care. Mansi whole-heartedly believes in SAMHIN's mission to serve the South Asian community and feels humbled to work with a group of amazing volunteers, advisers, and board.