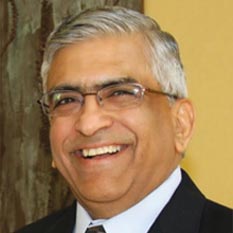 Vasudev N. Makhija, MD
Dr. Makhija, a psychiatrist in New Jersey,  is a Diplomate, American Board of Psychiatry and Neurology and Distinguished Life Fellow, American Psychiatric Association. He is the Founder and President of SAMHIN, South Asian Mental Health Initiative and Network, a non-profit organization.
In 2010 Dr. Makhija received an Exemplary Psychiatrist Award from National Alliance on Mental Illness (NAMI).
Dr. Makhija is the Past-President of New Jersey Psychiatric Association, Chair of Council on Member Services (2013-2017), and served as Chair of the Program and Awards Committee of NJPA (2006 – 2010). He is a Clinical Associate Professor in the Department of Psychiatry at Seton Hall University School of Graduate Medical Education. Dr. Makhija served on the Union County Mental Health Board for six years until March 2013 (Chair 2011 – 2013). He is a recipient of Golden Merit Award for his contributions to NJPA.
Dr. Makhija serves as Clinical Supervisor of Jana Raksha Community Care Program, a volunteer-run program of Arsha Bodha Center in Somerset, NJ. Arsha Bodha Center is an ashram dedicated to the traditional teaching of Sanskrit, meditation, Vedanta, Bhagavad Gita, and spiritual practices. Jana Raksha Community Care Program is a spiritually-based free support program for the community.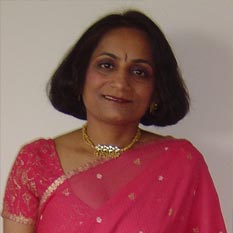 Pinki Patel
Pinki Patel is a computer engineer and retired Executive Director from Ericsson. In her management role, she had global responsibility to manage staff in the U.S., Sweden, Canada, China, and India. Pinki began her career in 1988 at Bell Communications Research and worked in technical and managerial positions.
Pinki brings extensive management skills to SAMHIN and also holds a Mental Health First Aid USA certification issued by the National Council Of Behavioral Health. She is trained to assist with mental health and addiction screenings, provide initial support and guidance, and help people experiencing depression, anxiety disorders, psychosis, and substance abuse. Pinki has a long track record of being an avid volunteer. She is also a registered yoga instructor and teaches yoga to kids and adults. Pinki has a strong desire help people facing mental challenges and through her work with SAMHIN will help fight the stigma associated with mental illness.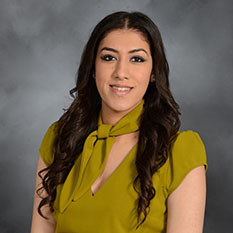 Priya Jaisinghani, MD
Dr. Priya Jaisinghani is an Endocrinologist who completed her training at New York Presbyterian Weill Cornell, NY. Dr. Jaisinghani received a distinction in service to the community through her work at the The Boggs Center in medical school and was inducted into the AOA Honor Society in 2019 during her residency. She has a vested interest in minority health, media, and mentorship.
XXXXX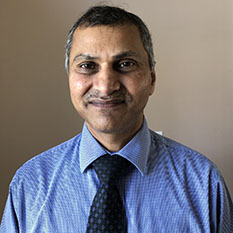 Satishkumar H. Patel, MD
Dr. Patel has been in private practice of psychiatry for more than ten years in New Jersey. He is board certified in the Child & Adolescent psychiatry. He has served as a volunteer for SAMHIN for several years. Through his involvement Dr. Patel has become acutely aware of the barriers and challenges to help seeking in the South Asians. As an immigrant from South Asia, he has a vested interest in addressing the mental health needs including stigma of the South Asian community. He was previously an Assistant Professor/Clinical Assistant Professor at Rowan University School of Osteopathic Medicine. Dr. Patel brings his valuable experiences to serve SAMHIN.