SAMHIN seeks donors to help further our mission to address a broad range of mental health needs of the South Asian community in the U.S. Donations will fund a variety of critical programs to engage and educate the South Asian community on mental illness and addiction, decrease the stigma associated with mental illness, and improve access to care. Thanks to our 2021 sponsors!
Gold Sponsors
Silver Sponsors
Delta Sigma Iota Fraternity Gamma Chapter North Carolina State University (NCSU)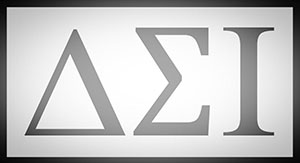 Khushalani Foundation

Supporters
BASF Corporation
Deepa and Balram H. Advani
John Rucki
Manisha and Chetan Patel
Paru Patel
Sarla and Mohan Khushalani

Other Donors
Agnieszka and Dariusz Golen
Anju and Amrit P. Nayar, MD
Anujam Patel
Avani Desai
Bhaskar Swarna
Chowdhrey Charitable – Salim Chowdhrey
Daniel Sprock
Dave Family Giving Fund
Gregory Stankiewicz
Gurpreet Bhomia, PhD
Izabela Szumski
Johnson & Johnson
Jyothi Narajan
Kailash R. Makhija
Kalpit Patel
Komal Saraf
Lauren Squillace
Lorna Barnoya
Minal Vazirani
Nicole Everling
Patrawalla Family Fund
Prakash Amin
Ranjan Shetye
Rima Daswani
Sammy B. Goodrich
Sara Mathan
Satram Chainani
Shruti Patel
Star Mortgage – Sujata and Trupti Shah
Sudhesh Shatagar
Suma Setty
Suruchi Saini
Tara Shakti
The Hair Loss Clinic
Vasudev Makhija

Partners

Radio Zindagi provides opportunities for SAMHIN to inform community about our programs and services on their radio station and in their South Asian newspapers.
Platinum Sponsors
Gold Sponsors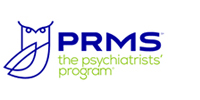 .

Silver Sponsors
Balu Advani
Ashok Khushalani, MD
Supporters
Kalpit Patel
Greesh Sharma
John Rucki
Mohan Khushalani
S&S Tax & Financial Services, Inc.
Hitesh Pandya
Khushalani Foundation
Other Donors
Chanchal Arora
Network for Good
Satram and Kala Chainani
Vanita Nargund
Chandu Sharma
Ajay Chaloo
Venkat Srinivasan
Rajesh Kamdar
Nisha Mody
Komal Saraf
Sudhesh Shatagar
Jyotsna Dhar
Krishna Shastri
Kailash Makhija
Roopen Patel
Chritin Timmons
Sayra Rafiuzzaman
Sara Veeraswani
Alyssa Whitwell
Trudi Lei
My Nguyen
Briceida Mariscal
Ashley Killick
Nicholas DiRienzo
Megan Whittson
Jenna Morris
Charlotte Munn
Emily Booth
Gopal Karnani
Kyrah Altman
Francesca Cervero
Manisha Patel
Daniel Sprock
Star Mortgage & Finance, LLC
Suruci Saini
Agnieszka & Dariusz Golen
Izabela Szumski
Rima Daswani
Geeta Vaidya
Rachelle Chuang
Vaishali Khushalani
Dr. Kanan Patrawalla
Become a Sponsor
We have different levels of sponsorship. All contributions are annual, with option to renew every year.
Platinum: $5,000
Gold: $2,500 – $4,999
Silver: $1,500 – $2,499
Supporter: $500 – 1,499
Benefits of Being a Sponsor
Sponsors will be acknowledged our Sponsors page with a logo and link to your website, along with a message of appreciation. Platinum sponsors will be listed at the top of the page along with an optional short description of the organization/company.
Your contribution will go toward a very worthy cause of addressing mental health needs of the South Asian community.
To become a sponsor, please contact us at info@samhin.org.