On behalf of SAMHIN, we would like to extend our deepest gratitude and heartfelt appreciation to all the generous individuals and organizations who made donations and continue to offer ongoing support. Your invaluable support has been instrumental in our mission to enhance the mental health and well-being of the South Asian community in the U.S. Your contributions enable us to provide vital resources, support services, and educational initiatives that positively impact countless lives. We are truly humbled by your generosity and commitment to improving mental health. Thank you for standing with us and helping to create a brighter future for South Asians facing mental health challenges.
Gold Sponsors
Khushalani Foundationn
Silver Sponsors
Delta Sigma Iota Fraternity Gamma Chapter North Carolina State University (NCSU)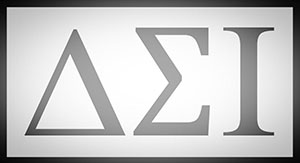 Khushalani Foundation
Supporters
BASF Corporation
Deepa and Balram H. Advani
John Rucki
Manisha and Chetan Patel
Paru Patel
Sarla and Mohan Khushalani
Become a Sponsor
We have different levels of sponsorship. All contributions are annual, with the option to renew every year.
Platinum: $5,000
Gold: $2,500 – $4,999
Silver: $1,500 – $2,499
Supporter: $500 – 1,499
Benefits of Being a Sponsor
Sponsors will be acknowledged our Sponsors page with a logo and link to your website, along with a message of appreciation. Platinum sponsors will be listed at the top of the page along with an optional short description of the organization/company.
Your contribution will go toward a very worthy cause of addressing mental health needs of the South Asian community.
To become a sponsor, please contact us at [email protected].