The Mental Health Provider Directory includes mental health providers who have registered with SAMHIN. The listing of providers should not be considered an endorsement or recommendation by SAMHIN. SAMHIN does not warrant the accuracy or completeness of information in any provider listing. We recommend you call the provider to confirm information such as accepted insurance.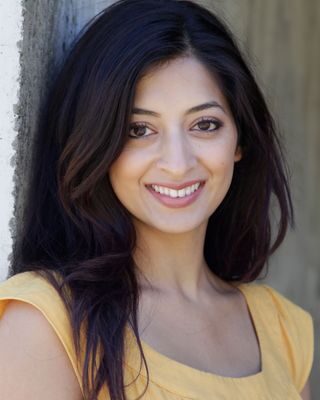 210 Scotch Ct, Danville, CA 94526
210 Scotch Court
Danville
California
94526
US
Hi, I'm Archana and thanks for stopping by! I define my work as an integrative marriage and family therapist who is passionate about merging evidence based practices from both the western world with the eastern world to provide the best holistic care for deep healing.
Many of my clients are facing anxiety/depression that is in some ways appears manageable to the outsider but in actuality they are struggling internally from day to day. Whether it is trauma, eating disorders, difficult relationships or the high demands of college, work, and/or the journey into and in parenthood, I apply my extensive experience as an eclectic therapist drawing from multiple east and western modalities to provide support to fit my clients needs. My approach is warm, creative, collaborative, but also I take pride in gently challenging you for deep reflection.
I specialize in working with anxiety disorders, including PTSD, Health anxiety, OCD, and eating disorders as well as life transitions for adults. I am also certified in perinatal mental health in hope to support parents into and through the beautiful but complex journey. I also offer Brainspotting to work with trauma and other evidence based tools such as CBT with a compassionate lens.
Let me be clear that I may not know everything about you, nor been through everything you've been through, but I know this much is true- I want to acknowledge and accept every facet of you in a safe, authentic and collaborative manner. I hope to aid in your discovery for a meaningful journey through life and remind you that you are whole and worthy of love!
Specialty
Perinatal, Anxiety, life transitions, Teen mental health, Depression, Eating Disorders, Trauma
Degree(s)
MA in Integral Counseling Psychology, Certified in Perinatal Mental Health, Certified pending Brainspotting
Treatment(s) Offered
Psychotherapy
Country of Origin
United States