The Mental Health Provider Directory includes mental health providers who have registered with SAMHIN. The listing of providers should not be considered an endorsement or recommendation by SAMHIN. SAMHIN does not warrant the accuracy or completeness of information in any provider listing. We recommend you call the provider to confirm information such as accepted insurance.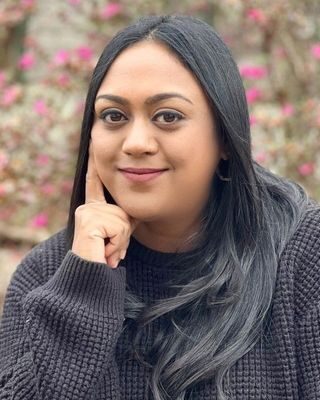 1151 Sheridan Road Northeast, Atlanta, GA,
1151 Sheridan Road Northeast
Atlanta
Georgia
30324
US
Trauma has an undeniable effect on people's lives that can shape core beliefs about self, relationships, and feeling safe in the world. Seeking out therapy is truly an act of bravery and trust, and I take that trust very seriously. Whatever you have been through, I cultivate a space where you can feel safe with vulnerability. My goal is to help you find the awareness, healing, and resiliency that we all need and deserve.
I specialize in working with young adults and adults, and I have experience working with complex trauma, sexual abuse/assault, personality disorders, eating disorders, body image issues, spiritual/religious abuse, dissociative identity disorders, psychosis, and co-dependency. I use an integrative, client-centered approach in my work.
I would be so privileged to walk along this therapeutic path with you. If you feel that we may be a good fit, I'd be happy to chat on our free consultation!
Specialty
Adult Individual Therapy, Complex Trauma, Sexual Abuse/Assault, Spiritual Abuse, Eating Disorders, Body Image Issues, Addiction, Personality Disorders, Co-Dependency, Dissociative Identity Disorders, Family Conflict, Relationships Issues, and Grief/Loss.
Degree(s)
MA in Clinical Mental Health Counseling
Treatment(s) Offered
Individual Therapy
Country of Origin
Bangladesh
Languages
English, Some Bangla, Some Hindi