The Mental Health Provider Directory includes mental health providers who have registered with SAMHIN. The listing of providers should not be considered an endorsement or recommendation by SAMHIN. SAMHIN does not warrant the accuracy or completeness of information in any provider listing. We recommend you call the provider to confirm information such as accepted insurance.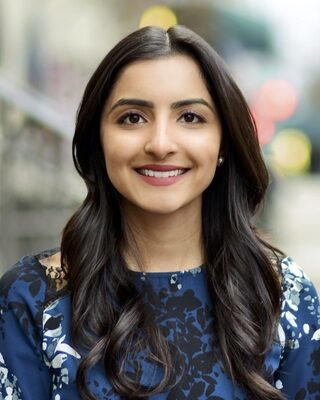 79 Walker Street, New York, NY, USA
79 Walker Street
New York
New York
10013
US
As a Licensed Social Worker, I am dedicated to helping individuals understand how past experiences of adversity can impact present-day functioning. I utilize a combination of emotion-focused and cognitive therapy to help individuals better understand their emotional experiences and how it impacts their thoughts and actions.
I specialize in working with anxiety, depression, trauma, domestic violence, abuse/neglect, relationship issues, life transitions, job-related stress, and issues specific to the South Asian population.
Second Location Phone
(212) 337-3565
Specialty
Anxiety, depression, trauma, domestic violence, life transitions, relationship issues.
Treatment(s) Offered
Psychotherapy utilizing AEDP, DDP, and CBT.
Country of Origin
India. I am Indian-American.