The COVID-19 pandemic has placed a spotlight on the systemic discrimination and health disparities impacting certain minorities in the U.S. While Black and certain Brown communities have appropriately been at the forefront of national dialogue, another group that merits discussion is the LGBTQ+ community.
As LGBTQ+ individuals and allies gain platforms to amplify their voices, the general public is learning more about LGBTQ+ life experiences and struggles.  Last year, Indian-American Congresswoman Pramila Jayapal gave a brave and powerful speech on her gender-nonconforming child, urging legislators to enact protections for LGBTQ+ people.
Stories featuring LGBTQ+ individuals based in the US and South Asia, (such as these articles in Health and Human Rights Journal, India Today and India Abroad) have made it increasingly clear that being LGBTQ+ and South Asian are not mutually exclusive.  The old adage that homosexuality was primarily due to Western influence has proven untrue.  These same stories, in addition to increasing awareness, also highlight the need for improved access to mental and medical healthcare for members of this group.
Numerous studies have shown that LGBTQ+ individuals, unfortunately, are more likely to be rejected by their families, drop out of school due to mistreatment, and experience homelessness. LGBTQ+ individuals are also more likely to face discrimination in housing, education, employment, and healthcare.  Unsurprisingly, these social factors increase stress, depression, substance use, and suicide within this population.  These disparities also serve as barriers to accessing primary and preventive healthcare, in turn increasing risk of HIV/STIs, certain cancers, cardiovascular disease, and other medical conditions.
In 2010, Section 1557 of the Affordable Care Act (ACA) was enacted to prohibit insurance companies, health systems, and individual providers from discriminating against individuals on the basis of race, color, national origin, disability, and sex.  In 2016, the Obama administration ruled that discrimination "on the basis of sex" included discrimination based on sex stereotyping, gender expression, and gender identity.  This ruling ultimately improved access to care for millions of LGBTQ+ individuals in the country.
Unfortunately, access to healthcare for LGBTQ+ Americans is now under attack by the Trump administration.
On June 12, 2020, the Trump administration issued a ruling to change the interpretation of "sex" in Section 1557 of the ACA.  Under Trump's administration, the US Department of Justice argued that because the term "sex" in Title VII of the Civil Rights Act of 1964 did not include protections for LGBTQ+ individuals, that there was no reason why Section 1557 of the ACA should be interpreted differently. However, just days after this ruling, the Supreme Court of the US ruled that the term "sex" in Title VII, which prevents workplace discrimination, does protect LGBTQ+ individuals!  In this ruling, Associate Justice Neil Gorsuch stated, "It is impossible to discriminate against a person for being homosexual or transgender without discriminating against that individual based on sex."
The Trump administration argues that the government will save money because of their ruling, despite studies showing that LGBTQ-inclusive healthcare is actually cost-effective when considering the healthcare costs associated with untreated medical and mental conditions.  The administration declined to comment on the health impact their ruling would have on patients, and groups have already formed to sue the Trump administration over their discriminatory policies.
Time will tell exactly how this ruling will impact the lives of LGBTQ+ individuals, however the outcome of removing health care protections for this vulnerable group in the midst of an ongoing pandemic could be extremely detrimental.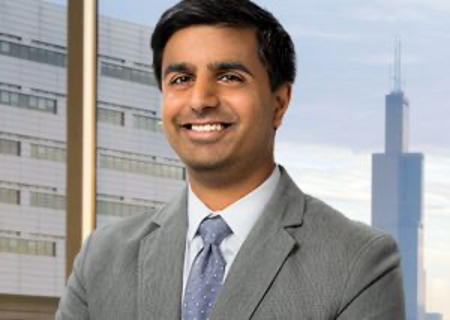 by Neeral Sheth, DO, FAPA
Neeral Sheth, DO, FAPA (Twitter: @NeeralSheth) is an Assistant Professor of Psychiatry at Rush University Medical Center in Chicago, IL.  He is the Director of Pre-clerkship Education in Psychiatry at Rush Medical College, the Associate Medical Director for the Road Home Program for Veterans and Their Families, and runs an LGBTQ+ outpatient psychiatry clinic.