The Mental Health Provider Directory includes mental health providers who have registered with SAMHIN. The listing of providers should not be considered an endorsement or recommendation by SAMHIN. SAMHIN does not warrant the accuracy or completeness of information in any provider listing. We recommend you call the provider to confirm information such as accepted insurance.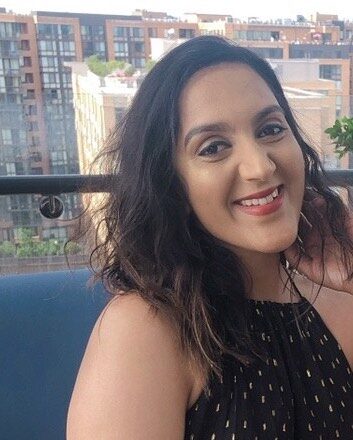 Washington D.C., DC 20036
Do you feel uncertain or overwhelmed with where you find yourself in life? When navigating through transitions, relationships, intersectionality, and other challenging aspects of life, you may find that you encounter new or unfamiliar emotions, thoughts, and behaviors. These moments in which you are faced with change involve intention and care. Therapy allows you to enter a safe, warm, and compassionate space to address the experiences that have brought you to where you are today with the hope that in time, you can begin to gain insight, develop your identity, and deepen your understanding of what makes you, you.
Within my integrative style, I utilize a cognitive-behavioral, relational-cultural approach that prioritizes the client-therapist relationship. My belief is that we grow in relationships and thus, my approach also involves authenticity, humility, playfulness, acceptance, and respect to facilitate self-awareness and self-fulfillment. I enjoy the blend of Western evidence-based treatments with Eastern mindfulness-based practices to result in a holistic, strengths-based, mind-body approach to mental health and well-being. I specialize in and enjoy working with college-aged & young adult individuals from multicultural backgrounds with mood disorders, trauma, adjustment, and identity concerns.
Forming a connection with a new therapist is a process. My aim is to safely challenge, guide, and support you as we build and expand our therapeutic relationship. Your desire to feel seen, heard, and understood comes first. We will begin with a free phone consultation to determine when to meet for an initial session. Next, we'll discuss your background and what brings you to therapy, along with a consistent time to meet. From there, our journey begins. I look forward to hearing from you. I serve Washington, DC and Maryland and practice under the supervision and license of Dr. Katherine Jones.
Specialty
Emerging & Young Adults, Intersectionality, Racial/Ethnic/Cultural Identity, Microaggression & Discrimination, Complex Trauma, Talk Therapy
Treatment(s) Offered
Attachment-based, Coaching, CBT, Compassion-Focused, Cultural & Family Guilt, Culturally Sensitive, DBT, Eclectic, Experiential, Integrative, Interpersonal, Mindfulness-Based, Motivational Interviewing, Multicultural
Languages
English and I can understand Tamil