The Mental Health Provider Directory includes mental health providers who have registered with SAMHIN. The listing of providers should not be considered an endorsement or recommendation by SAMHIN. SAMHIN does not warrant the accuracy or completeness of information in any provider listing. We recommend you call the provider to confirm information such as accepted insurance.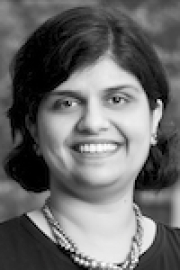 57 South Main Street
Dayton
Ohio
45402
US
Dr. Shreya Bhandari is a Professor and the MSW Director in the Department of Social Work at Wright State University. She has her Masters in Social Work from Tata Institute of Social Sciences in Mumbai, India (accredited by CSWE) and PhD in Social Work from University of Missouri. Post Masters she worked with women facing domestic violence in a crisis center in Mumbai, India for two years. She is a licensed social worker in the state of Ohio. Her research interests are Violence Against Women, specifically domestic violence in South Asian community and rural, pregnant women in the Unites States. She has conducted research studies both in the US and in India on coping strategies of abused women. She has published her work in a variety of peer-reviewed journals, and presented in several national and international conferences.
Shreya now looks to explore therapy with women that she has done research around in a more therapeutic setting by counseling individuals struggling to establish and/or maintain mental health and wellness. Shreya has found that the women struggling with violence in their lives experience high rates of depression, anxiety, and mood disorders. She has also found that women of South Asian descent often struggle with finding therapists that look and speak like them. Shreya is excited to serve clients and create a judgement-free, positive, professional environment at RISE Counseling Group under the Supervision of De'Asia L. Thompson, LISW-S.
Shreya sees clients part-time online Thursday (business hours) and Sunday afternoon.
Specialty
Adolescents, women with depression and anxiety
Degree(s)
PhD, LSW, EMDR certified
Treatment(s) Offered
CBT, DBT, EMDR
Languages
English, Hindi, Marathi