The Mental Health Provider Directory includes mental health providers who have registered with SAMHIN. The listing of providers should not be considered an endorsement or recommendation by SAMHIN. SAMHIN does not warrant the accuracy or completeness of information in any provider listing. We recommend you call the provider to confirm information such as accepted insurance.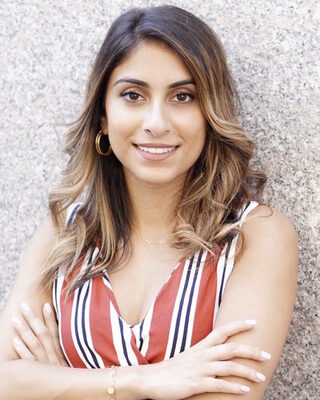 114 East 35th Street
New York
New York
10016
US
A satisfying life requires a balance between how much attention we pay to the external world (work, relationships, etc.) and the extent to which we attend to our internal, emotional world. This can be challenging because mainstream American culture favors focusing on external stimulus (higher education degree, satisfying societal expectations, getting a job promotion, comparing our lives to Instagram highlight reels) over our vast internal worlds. It's almost by design that we spend so much time focusing outside ourselves.
If you are ready, we can begin to start exploring your internal world by exploring the origins of your thoughts, behavior and feelings. Together we'll identify healthy coping skills to relieve the symptoms that brought you here. We will bring your body as well as your mind into the room in order to find a greater sense of agency and autonomy.
As a first-generation, South Asian woman of color, I am able to relate to the challenges that women of minority backgrounds experience. I am passionate about working with women of color to identify ways they can develop coping strategies, create positive change, and enhance their inner strengths.
Specialty
Adults, specializing in women's issues, intersection of gender, racial and cultural identities, anxiety and trauma.
Treatment(s) Offered
CBT, Psychodynamic, Trauma informed Therapy
Country of Origin
United States
Languages
English, Hindi, Urdi