The Mental Health Provider Directory includes mental health providers who have registered with SAMHIN. The listing of providers should not be considered an endorsement or recommendation by SAMHIN. SAMHIN does not warrant the accuracy or completeness of information in any provider listing. We recommend you call the provider to confirm information such as accepted insurance.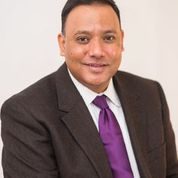 328 Denison St, Highland Park, NJ 08904
115 Wilson Avenue
Edison
New Jersey
08817
US
I provide a very unique service designed for an individual or family that is dealing with mental health challenges, substance abuse, marital or divorce related problems. I provide intervention and subsequent coaching. My model is of an educator, mentor and coach. I meet the individual and family where they are, to identify the problem, explore solutions, set and achieve goals that we set together. My role is to motivate my clients, empower, facilitate them achieve their goals. My core vision is to facilitate holistic healing and growth for individual and family. I am fluent in Hindi and Gujarati. The first 15 minutes of confidential phone consultation is free. Please contact me by text or email and we can set up time to talk and see how to best meet your needs.
Second Location Address
Psychiatric Screener Trinitas Hospital and Family Support Specialist in IFSS for Mental Health Association of New Jersey
Specialty
Community based intervention and family coaching
Degree(s)
MA In Clinical Psychology, Certified Psychiatric Screener NJ
Treatment(s) Offered
Community based intervention, education, linkage with resources, support, individual and family coaching services by home visits, phone consults, and Skype
Languages
English, Hindi, Gujarati