The Mental Health Provider Directory includes mental health providers who have registered with SAMHIN. The listing of providers should not be considered an endorsement or recommendation by SAMHIN. SAMHIN does not warrant the accuracy or completeness of information in any provider listing. We recommend you call the provider to confirm information such as accepted insurance.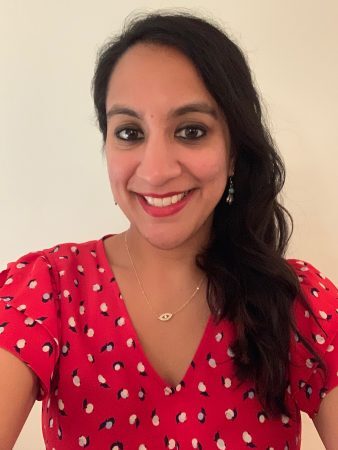 32 Grant Avenue
Albertson
New York
11507
US
**Telehealth guidelines note:  I am NY state-licensed and licensed in NJ via COVID telehealth guidelines, which means I am able to provide therapy to individuals residing in NY and NJ only at this time.**
Hello, I'm Dr. Shah!  I'm a clinical psychologist with a specialization in working with adults and geriatric clients with a range of cognitive and socio-emotional challenges.  My clinical interests and specialties include treating clients with comorbid anxiety, depression, insomnia, chronic pain, PTSD/trauma, grief and loss, anger and stress management, neurocognitive disorders, caregiver burden (including those caregiving loved ones w/dementia, stroke, TBI), and a range of issues related to multiculturalism in health care.
Within our larger South Asian community, my goal is to both raise awareness to and reduce stigma associated with seeking psychotherapy, and explore the emotional challenges faced by many South Asians attempting to balance Western and Eastern philosophies of living and the impact on physical and emotional wellbeing.  As we each learn to adapt to cultural globalization moderated by social media and the like, it is becoming increasingly important for us to stay connected while learning to preserve each of our individual identities, especially during the COVID-19 pandemic and beyond.
Using an integrative and strength-based approach, my goal in treatment is to educate, empower, and collaborate with clients to help them become the best versions of themselves.
Asking or receiving help can often times be anxiety-provoking, shameful, or overwhelming for some. However, a quote that often comes to mind is one by Carl Jung, "I am not what happened to me. I am what I choose to become."
Please email me at info@dramishah.com if you are interested in scheduling a complimentary phone/video consultation.  I look forward to hearing from you!
Specialty
Adult and Older Adult treatment of anxiety, depression, trauma, ethnic identity, acculturation, intergenerational family conflict, burnout, caregiver distress
Degree(s)
Doctorate in Clinical Psychology
Treatment(s) Offered
Individual Psychotherapy
Country of Origin
United States