In keeping with SAMHIN's mission of greater dialogue on mental health in the South Asian community and to highlight the important work of others, we invited Harkiran Kaur, an incoming college freshman, with a passion to break down stigma associated with mental illness to share her efforts and initiatives to address mental health in her California community.
For years, the South Asian community has ignored the signs of mental illness to create the facade of a perfect family. The seriousness of mental illnesses is disregarded by many, resulting in South Asians not receiving the help they need. This needs to stop, and we all have to play our part in normalizing mental health.
I decided to play my part in normalizing and spreading awareness by first learning what mental health is. Government organizations and Stop Stigma in my area are good resources to learn more about mental health. Reaching out to organizations such as SAMHIN is a great way to learn more, as I did when I reached out to Dr. Makhija, the President of SAMHIN. I used these resources consistently throughout my project to create awareness in my school and community.
Additionally, I participated in several public activities and presented on mental health and South Asians. At these events, I handed out mental health flyers written in both English and Punjabi. I openly talked about mental health and disseminated facts and information on where to get help on my social media accounts, which were reposted by my peers. I got out of my comfort zone to fact-check my peers and family when they spread misinformation about mental health. I also reached out to my teachers, who used my project to start the conversation on mental health in their classes. The teachers and students discussed mental health stigma using the resources I distributed, where to get help, and what not to say to someone who has a mental illness. On my school's news announcement board, I posted short articles about specific mental health issues for a week.
Although there is still a long way to go before normalizing mental health, everyone can start a conversation in their families around the topic of mental health. From discussing mental health openly with family to hosting events involving the larger South Asian population, everyone can help normalize mental illness in the South Asian community. Every step, whether small or big, can make a difference in how mental health is perceived and tackle misinformation.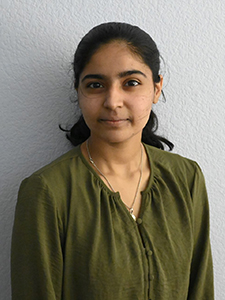 By Harkiran Kaur
Incoming freshman in Sacramento, CA majoring in psychology and SAMHIN volunteer. Passionate about breaking the taboos surrounding mental health.
I would love to hear about your ideas to start a conversation on mental health. YOU can START the conversation by leaving your comment here today!


Subscribe to SAMHIN's email list if you would like to be notified when SAMHIN publishes new blog posts.
Feature image by Freepik