The Mental Health Provider Directory includes mental health providers who have registered with SAMHIN. The listing of providers should not be considered an endorsement or recommendation by SAMHIN. SAMHIN does not warrant the accuracy or completeness of information in any provider listing. We recommend you call the provider to confirm information such as accepted insurance.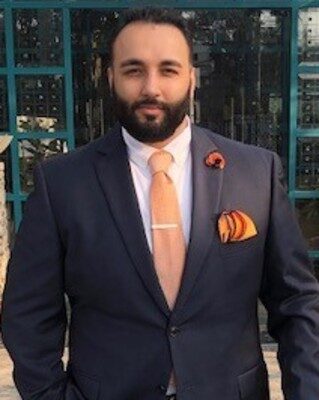 713 East Grace Street
Richmond
Virginia
23219
US
Most people go to therapy because they are dealing with people who need to be in treatment. Many people see therapy as a one-sided conversation, with little opportunity for interaction or getting to experience each other as real people. I want to help you achieve whatever solutions and life changes you are looking for while enjoying the process as much as possible and experiencing yourself in new ways. Simply put, I don't believe therapy always has to be a painful thing. Calling a therapist can be intimidating, but I hope you will take a moment (and maybe a deep breath) to call and see how I can help.
Life is too short of surrendering to bad relationships, hold grudges, let trauma control us, or be anxious/angry all the time. I want you to be free of emotional pain, able to deal with life on life's terms, and to find meaning/purpose in work, family, friendships, spiritually, and all other living areas.
During the 10+ years of being a mental health counselor, I have helped individuals, couples, and families find healing and understanding in desperate situations.
I am the owner/founder of Mohammad Baig, LLC, a mental health wellness company located in Virginia. I am a bilingual licensed professional counselor and began my mental health career in 2009. I provide individuals, couples, and family therapy to clients of all ages. I have experience in working with clients of a variety of ages, backgrounds and presenting concerns. I take a gentle but direct approach with clients and work well with both children and adults. I hold a master's degree in clinical psychology from the American School of Professional Psychology at Argosy University, a master's degree in community counseling (Chi Sigma Iota), and a bachelor's degree in psychology (Psi Chi) from George Mason University. I enjoy traveling, cooking, boxing, and spending time with friends and family.
To make an appointment, please call 703-203-9629 or email me at mohammad.baig@hotmail.com.
For mental health-related tips, check out my professional Instagram page: @grow_withmo. My Virginia license # 0701009085.
I am looking forward to talking with you.
Degree(s)
M.Ed. Community Counseling, MA Clinical Psychology
Treatment(s) Offered
Psychotherapy
Country of Origin
Pakistan