The Mental Health Provider Directory includes mental health providers who have registered with SAMHIN. The listing of providers should not be considered an endorsement or recommendation by SAMHIN. SAMHIN does not warrant the accuracy or completeness of information in any provider listing. We recommend you call the provider to confirm information such as accepted insurance.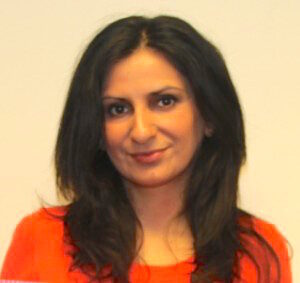 12 Davis Avenue, Suite 2N, Poughkeepsie NY 12603
12 Davis Avenue
Arlington
New York
12603
US
Principal of Lubna Somjee, Ph.D. since 2005, Dr. Somjee is a psychologist + executive coach passionate about using science to effect change and growth. She began her business with a vision to help people and organizations grow and thrive, with the thread of diversity and inclusion throughout her work.
Dr. Somjee is a licensed psychologist and provides individuals and couples psychotherapy (anxiety, stress, workplace issues, grief, depression and diversity issues). One of the only trained clinical health psychologists in the area, she works with patients with chronic medical issues. Her expertise includes providing psychosocial precepting for cardiology and OB/GYN fellows, medical residents and consultation on innovative models of integrative healthcare in medical settings. As an executive/professional coach, she works to maximize professional, or leadership, growth for those at varying stages of their career, or business. Additionally, she works to create vibrant boards and organizations including but not limited to healthy workplace teams and cultures.
Dr. Somjee is sought out to speak to audiences about leadership, the workplace, diversity and inclusion, psychology, and integrated healthcare, and featured in various media outlets.
Provides teletherapy.
Specialty
Clinical and Health Psychology working with adults and adolescents
Treatment(s) Offered
Psychotherapy: cognitive-behavioral, psychodynamic and mindfulness based therapy
Country of Origin
India/Pakistan